Piano For Kids Volume 1

Teach complete beginners how to play instantly with the Musicolor Method - for preschoolers, grade schoolers and beyond!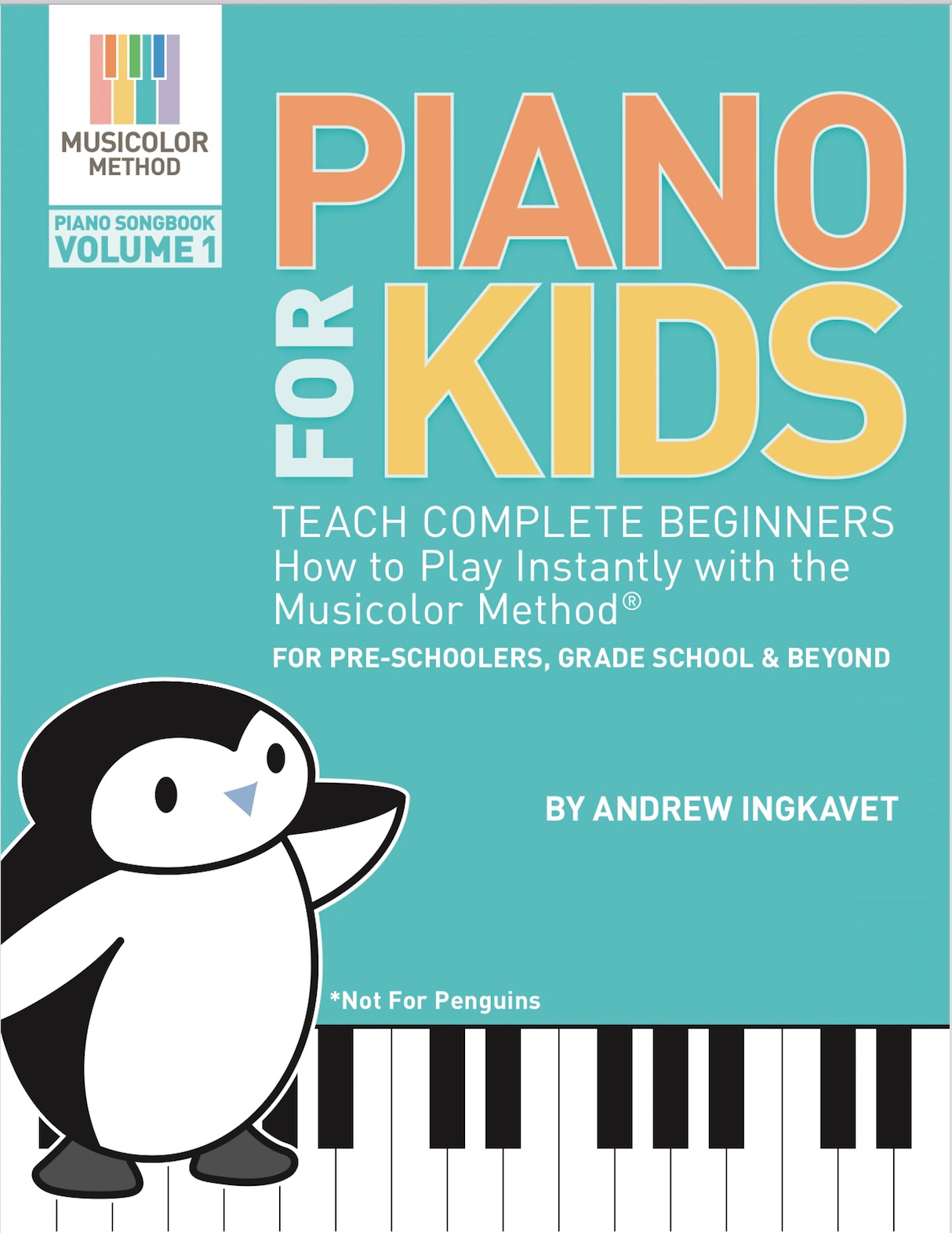 This is the accompanying course to the songbook https://amzn.to/2rh2v5p
You can use this course alone or in conjunction with the songbook.
Does your child love to sing? Have they started asking for music lessons? Or have they tried lessons and gave up because it was too hard?

Many studies have shown the positive link between music education and brain development. Over the last decade, hundreds of preschoolers music have been introduced to music and the positive effects of music lesson through the Musicolor Method. It uses color to directly label what to play and when. It makes learning piano and other instruments fun, fast and effective.
Hi, I'm Andrew Ingkavet, a parent and music teacher. I've had the fortunate opportunity to work in many areas of education, media and design. This curriculum pulls in the power of Early Childhood Education, interface and information design and kinesthetic learning to truly create a student-centric model.
Imagine your child actually playing and practicing piano without you having to intervene to explain everything.

Since 2015, I've been training music teachers around the world in this method. As many parents have asked for more information, I decided to create a course for you. You don't need a background as a music teacher, just a familiarity with music and an instrument.
The only requirement is to have a piano or digital keyboard and some masking tape or colored stickers.